if you're trying to find the Best law schools in Lahore then you are at the right place we will provide the list and complete information about the Top 10 Best Law Colleges in Lahore.
Only the LLB 5-year degree is being offered in Pakistan since the LLB 3-year program has been discontinued. Students take the LAT and are admitted to LLB after they have completed 12 years of school.
ALSO, READ
How to become a Lawyer in Pakistan
List of Best Law Colleges in Lahore:
These are the 10 top Best Colleges for Law in Lahore
Punjab University Law College
Superior Law College
University of Central Punjab (UCP) Law College
Institute of Law University of Lahore
National Law College Lahore
Shaikh Ahmad Hassan School of Law
Quaid e Azam Law College
Pakistan Law College
University of Management and Technology
CIMS College of Law
Punjab University Law College Lahore:
Punjab University Law College (PULC) is the best and oldest law college in Lahore it was established in 1884. It has a widespread record of excellence. Punjab University Law College has an excellent teaching faculty, Library, Sports ground, separate Law Campus, and Hostel facility for its students. its merit is high compared to other Universities.
Programs:
LLB 5-year Morning/Evening/Self-Supporting Program
FA/FSC with 50 % Marks
LLM Morning/Evening program
LLB Degree
Diplomas in Law such as Taxation, Intellectual Property Law, Labour Laws, etc
BA/LLB
Admission and Fee Structure:
Admissions are open in nearly December at Punjab University Law College. Before applying for LLB 5-YEAR information you should pass the LAT test.
Superior Law College Lahore: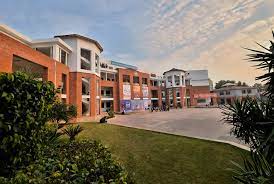 Superior College also known one of the best College in Lahore for LLB.